Ratna Ling Retreats Faculty
Shari Sunshine is the Director of our Mandala Wellness Center. She has a Master's Degree in Acupuncture and Traditional Chinese Medicine from World Medicine Institute, Honolulu, HI, and is a Licensed and Certified Massage Therapist. She has taught Mindful Movements and Healing Qi Gung for three decades. She is the founder of Syntropy Insight Bodywork, an awareness-based healing art.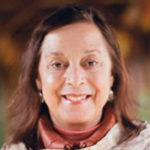 Rosalyn White has studied meditation and Tibetan art under the guidance of the Tibetan Buddhist teacher, Tarthang Tulku, for over forty years. She holds a BFA in Fine Arts from the California College of Art and a teaching credential from UC Berkeley. She is currently Co-Director of Ratna Ling and has been teaching classes in meditation and sacred art for over 25 years. The depth and breadth of the Tibetan teachings have had a profound influence on her life, and inspired her to share her knowledge in order to help others to find the beauty and purpose in their lives. Her goal is that in your…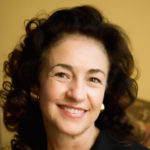 Judith Caldwell, Ed.D, holds an MST (Master of Science in Teaching) from The University of Chicago, and certification in Art Therapy from the New School of Social Research in New York City. She also holds two Masters Degrees from the University of Santa Monica, one in Spiritual Science and one in Spiritual Psychology. Dr. Caldwell was a former professor in the Education Department at Central Connecticut State University and has taught classes at Stanford University. She was an inspirational co-founding pioneer of Stonebridge, the successful Charter School in Napa Valley, California.
Ritch Addison, Ph.D., is a Clinical Professor in the Department of Family and Community Medicine at the University of California, San Francisco, School of Medicine, and the Behavioral Medicine Director at the Sutter Santa Rosa Family Medicine Residency. He maintains an independent clinical practice as a licensed psychologist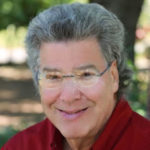 Dr. Bob Dozor  is the founder of the Integrative Medical Clinic and has practiced Family Medicine for over thirty years in Napa and Sonoma counties. Even before attending medical school, he has held a consistent vision of building a healthy life style as the core of our best health, and applies this in both his professional practice and personal life. With his wife Ellen Barnett they have three children and three granddaughters.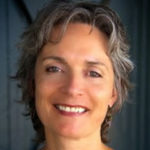 Peggy Kincaid is licensed in California as a marriage and family therapist with over 25 years of experience as a psychotherapist. She is trained in traditional and transpersonal psychotherapy. Along with her background in psychology, Peggy teaches Tibetan Yoga, and has a Master Certification in Intuition Medicine® from the Academy of Intuition Medicine® in Sausalito, California. Peggy speaks the languages of energy, psychology and spirituality. She is known for her calm presence, clarity and sense of humor.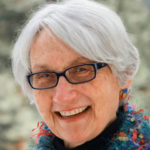 Dr. Ellen Barnett is a family doctor who has been practicing in Santa Rosa, CA for over thirty years. A major emphasis of her practice is working with individuals to clarify and support their health goals. She is on the clinical faculty at the Sutter Santa Rosa Family Medicine Residency and developed the Imagine YOU program of the Integrative Medical Clinic Foundation.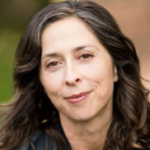 Melina holds a bachelor's degree in nutrition from Bastyr University, and is a certified as an Ayurvedic Health Educator from the California College of Ayurveda and is a Certified Yoga for Aging Teacher, 500-ERYT. Melina has been teaching for over 21 years and has pioneered Seasonal Vinyasa, an innovative multi-disciplined approach to well-being, and is the author of the Art of Sequencing books and the creator of the Yoga for the Seasons – Fall Vinyasa DVD. Melina facilitates year-round yoga and Ayurveda workshops and leads retreats in extraordinary sanctuaries around the world. You can find Melina's unique offerings on the Yoga Anytime, YogaUonline, or at Gaiamtv, and…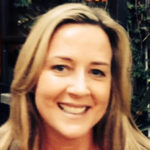 Christine manages our Group Retreats and is a co-creator of many of our Programs. She is a Licensed Marriage & Family Therapist and a Civil & Family Law Mediator. She uses mindfulness practices and techniques in her therapy and mediation practices. She is a passionate listener and loves to help others touch the infinite wisdom which lives in each of us.
is certified through the Center for Mindful Self-Compassion, and is on the adjunct faculty of the Psychology Department of Southern Oregon University in Ashland, Oregon. A Mindfulness instructor for 14 years, Rochelle has discovered that self-compassion is at the heart of any mindfulness practice, and of a life filled with well-being.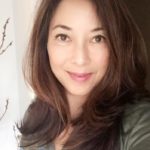 Lydia Hwang studied with Sound masters Fabien Maman and Wolfgang Deinert, and have been practicing vibrational healing using Sound and Color since 2004. She shares her expertise and passion through her private practice, giving workshops and concerts.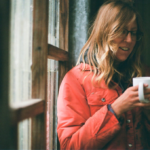 Tara Ristau started working for the Yeshe De book project over 10 years ago. Since then she has worked in a wide variety of capacities within the organization. She applies Skillful Means in her daily work while also engaging in traditional Tibetan Buddhist practice and study. She finds sharing these teachings with others to be a great source of joy and meaning.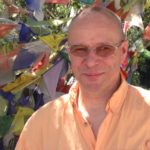 Rudi Lankreijer has worked for the Yeshe De Project for 20 years in bookbinding and printing. He loves to work both with machines and people, and he teaches Skillful Means and the Classical Tibetan Language.
A Hawaii native, has been teaching vinyasa since 2006 and studying Tibetan Buddhism since 2004.  She earned her 200-hour certificate from Yoga Hawaii with Rupali Embry and Tania Jo Ingrahm and studied with Raghunath Cappo and Radhanath Swami for her 300-hour teacher training. Her aim is to help others cultivate an intimate relationship with themselves and their surroundings so that they can live more fully, with love, peace,  gratitude and well-being. More info: www.gloriabaraquio.com